MA
Jack
Co-founder and former executive chairman of Alibaba Group
Organization: Alibaba Group
Fortune($mln)~: 50300
Date of Birth: 10 September 1954
Age: 68 years old
Place of Birth: Hangzhou, Zhejiang
Height: 161
Weight: 59
Zodiac sign: Virgo
Profession: Co-founder
Content
Biography
Jack Ma (Ma Yun) is one of the world's most famous entrepreneurs, who is the founder of such world-famous companies as Ali Baba ,Taobao and Aliexpress. Jack Ma is the first Chinese businessman whose photo was published on the cover of Forbes magazine.He is one of the TOP 30 richest people in the world.
Early years
Jack Ma was born in a poor family of musicians from a provincial city.Jack Ma was the middle child in the family, besides him there was a younger sister and an older brother in the family.Since childhood, Jack Ma showed an interest in the English language and to study it, he went to the nearest hotel and talked with tourists. He also conducted free excursions around his city to practice English.At birth, he was given the name Ma Yun, but for convenience, foreigners began to call him Jack Ma, since then this name has become world-famous. Jack Ma faced a huge number of failures during his youth: he failed the college entrance exams three times, tried to enter Harvard ten times. Classmates often taunted and teased Jack Ma, all this ended in fights.Despite his small stature and small build, Jack MA knew how to stand up for himself and fight back.Jack Ma tried to get a job at the local KFS, but even there he was waiting for a failure, everyone was hired except him. He entered the university for the third time, because for the first time he passed the math exam for 1 point out of 120 possible."One day I will have breakfast in one country and dinner in another," said Jack, who failed the university entrance exams several times.In the end, he managed to enter the Hangzhou Pedagogical University in the direction of English.From an early age, Jack Ma was distinguished from other children by his purposefulness, responsibility and perseverance. In 1988, Jack Ma graduated from the university. After receiving his bachelor's degree, Jack Ma worked at the school as an English teacher with a salary of $ 12-15 per month. He never despaired and was not afraid of life's difficulties.Jack Ma loved teaching and was one of the best teachers.Jack Ma actively tried to find a job, but everywhere he was waiting for only refusals.
"One day I will have breakfast in one country and dinner in another"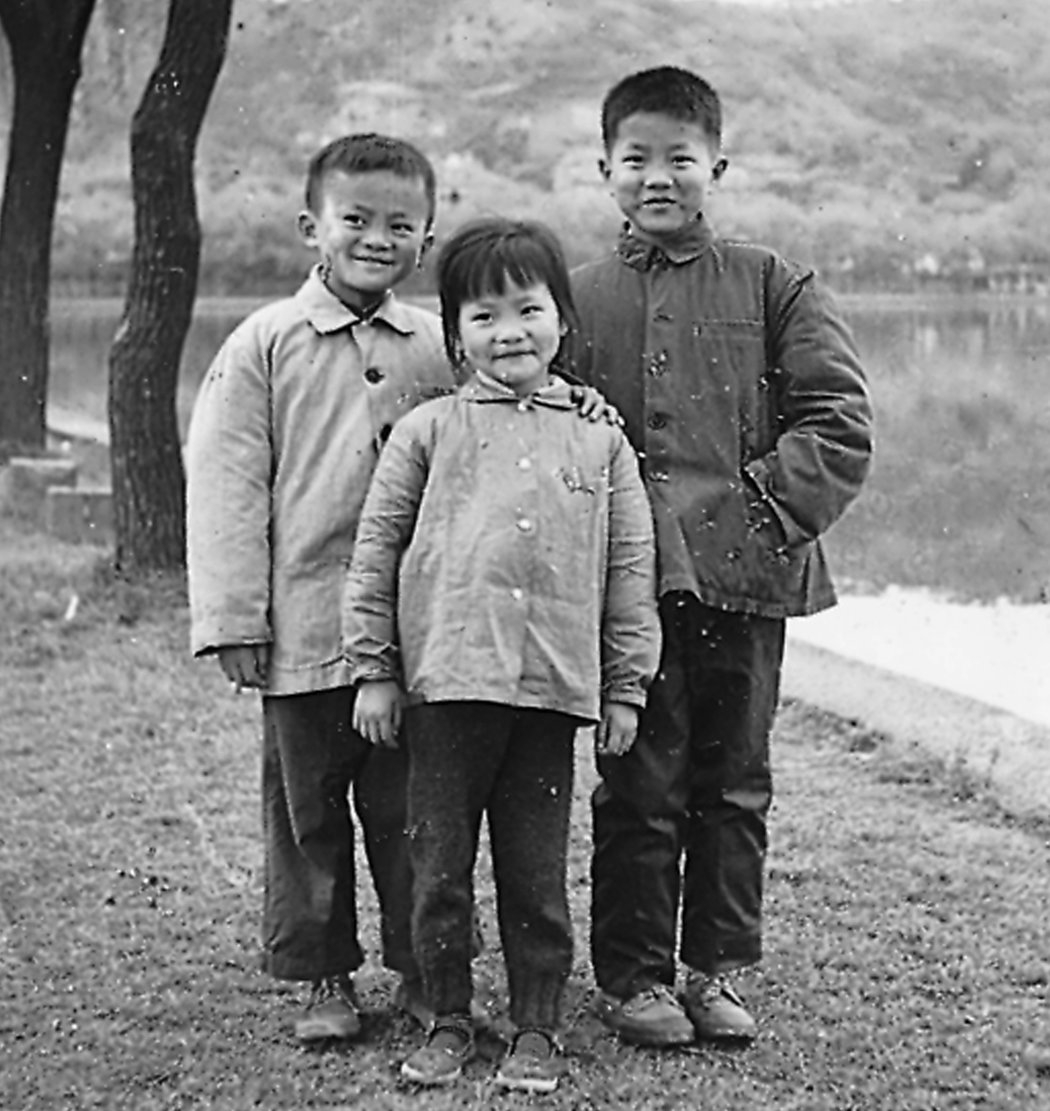 Jack Ma along with his sister and brother
Business career
Starting a business career
In 1994, Jack Michael founded the Hangzhou Haibo translation agency.In 1995, Jack Ma was included in a Chinese delegation that went to the United States. According to one version, it was an official government delegation on trade issues.The future billionaire realized that the Internet is not as widespread in China as in the United States.China was separated from other countries and Jack Ma realized that this was his opportunity to introduce the Internet to China and promote his country, but for this he had absolutely no knowledge in programming.In 1995, Jack Ma started working on the Internet for the first time. His friend introduced him to the Internet and its device.Jack Ma tried to place an advertisement for his agency on the Internet, and just a few hours later he received several orders from different countries(Japan, USA,Germany)He realized that working on the Internet is much more effective than in real life. Jack Ma came up with the idea to start his own Internet company, where people can find the product they need. The initial capital was $ 2000, and all the work took place in the apartment. Jack Ma himself often recalls the day when his Internet business was born: "On the day when we connected to the Internet, I invited friends to my home. We waited three hours for half of the page to load. While we were waiting, we drank, watched TV, played cards. But I was so proud. I proved (to my guests) that the Internet exists" Jack's friends and his wife Ma supported all his initiatives.Jack Ma competed with China Telecom — a state-owned company and a monopoly in providing operator services. After some time, the management of China Telecom offered to create a joint company and invested $185 thousand in the business. However, China Telecom won five seats on the board of directors against Ma's remaining two. He was forced to leave the company and thought about a new Yukos case
Jack Ma in Moscow
The Ministries of Foreign Trade were very interested in Jack Ma's activities, and in 1997 they offered him a job in Beijing, where in 1998-1999 he headed a company engaged in Internet development on the basis of the Ministry of Foreign Trade and Economic Cooperation. However, later the future world-famous entrepreneur realized that this job could not give him all the opportunities for the development of his potential.During the same period, the future creator of Alibaba met the founder of Yahoo, Jerry Yang. It was a fateful acquaintance of two entrepreneurs. A friendly and warm relationship has been built between Jerry Young and Jack Ma. Men respect each other and speak positively about each other.
In 1999, Jack Ma seriously thought about developing his own business, and he decided to quit his job and together with his 18 friends launched the Chinese public company Alibaba, which is now known all over the world. In 1999-2000, Goldman Sachs and Softbank became Alibaba's investors. For three years, the company's revenue amounted to about 800 thousand dollars.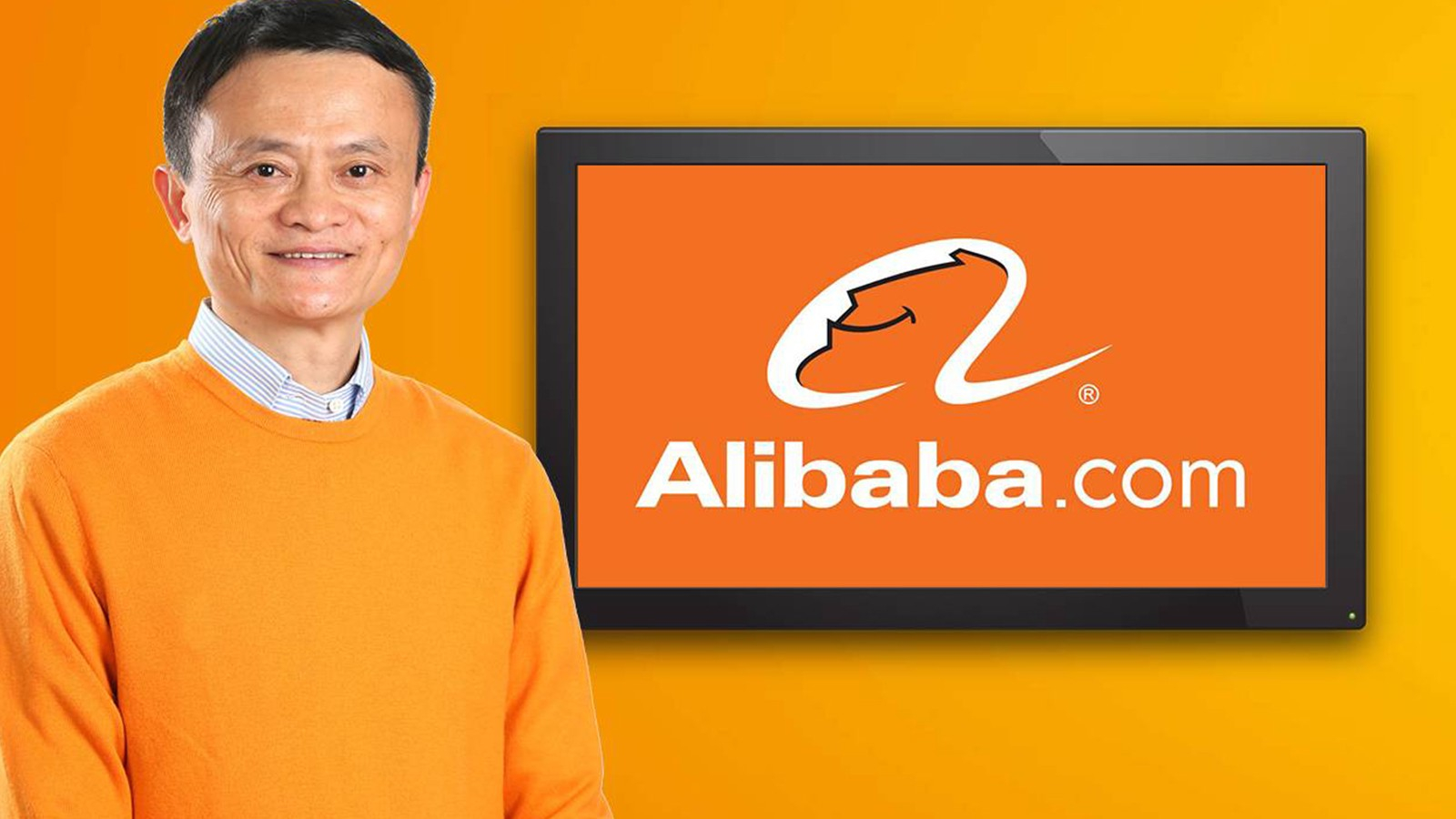 Jack Ma and his Chinese public company AliBaba Group
"On the day when we connected to the Internet, I invited friends to my house. We waited three hours for half a page to load. While waiting, we drank, watched TV, played cards. But I was so proud. I proved (to my guests) that the Internet exists"
Alibaba Group
Investors were needed to create a large-scale project, so Ma made a business plan and went to Silicon Valley, hoping that his ideas would be accepted faster here.It was not possible to get investments immediately: the business plan looked risky and did not impress potential investors. There is an assumption that since then Jack Ma has refused to create business plans at all.
Then Jack Ma created his own team of people who surrounded him.Initially, the Alibaba team consisted of Jack Ma's friends, his wife and former colleagues. They were not IT specialists, but they were very purposeful and responsible people. As a result, thanks to their hard work, the team managed to create a B2B trading platform for small and medium-sized businesses. When choosing a name for his company, Jack Ma explained it this way: "Alibaba was not a robber. He is a smart businessman who helps his village. And just like Alibaba, with the spell "Open Sesame!" our company opens the road to wealth for small and poor enterprises."There are stories that Jack Ma came up with the name of the company in a coffee shop in San Francisco and simply interviewed passers-by before finally approving it.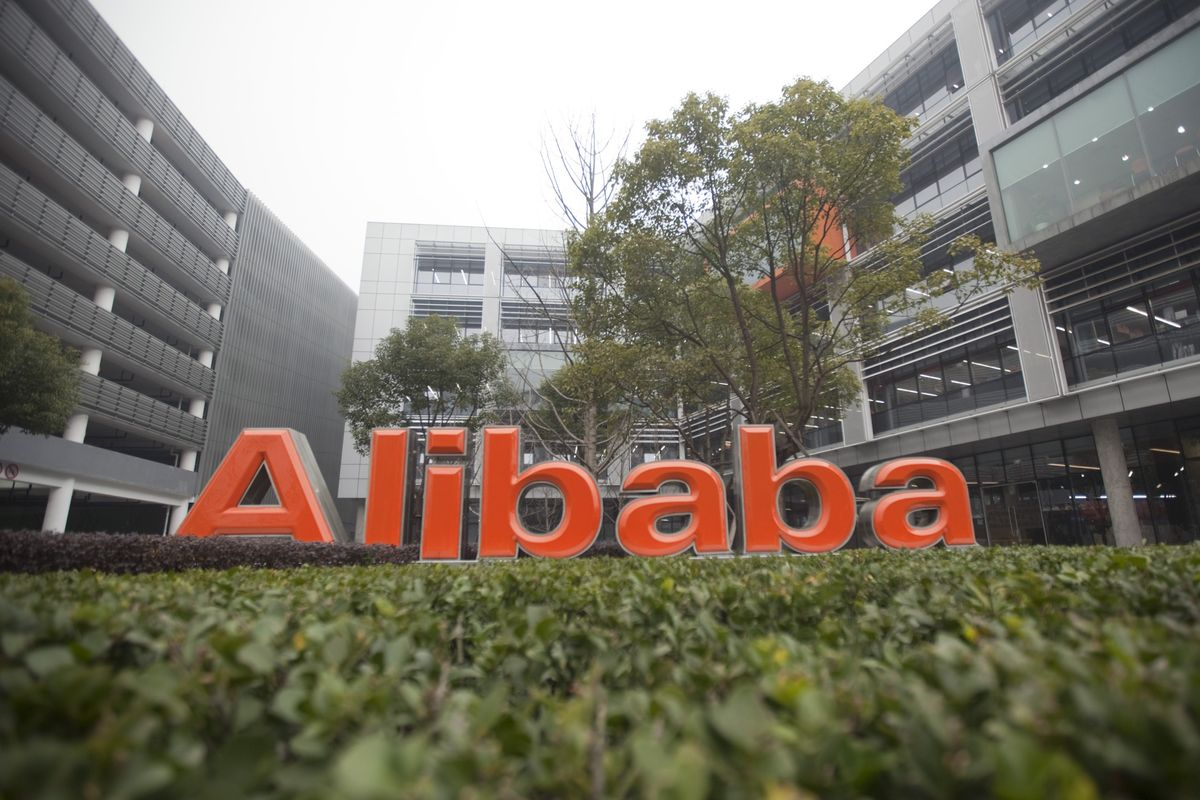 The main center of Alibaba
The Chinese entrepreneur understood that investors needed a clear model and a corresponding business plan, but he chose a different path and focused on customers from the very beginning. Jack Ma understood that it was necessary to create something new and unique, something that had not been on the Chinese market before. He refused to copy Western projects.
The starting capital for the development of Ali Baba was $ 60,000, which was collected by all employees of the company. Further, the company managed to attract profitable large and well-known sponsors, such as The Goldman Sachs Group and SoftBank Group Corp. The company was engaged in trading operations between various companies under the B2B scheme and online retail trade.
Jack Ma said that to promote a company, you need to do crazy things and attract attention
Even after receiving the investment, the company did not succeed. Ma himself, like many employees of the company, was afraid of technology. He tried to create the simplest website so that everyone could easily understand its interface.Ma rejected developments that he could not understand, which meant that 80% of the population would not be able to cope with them either.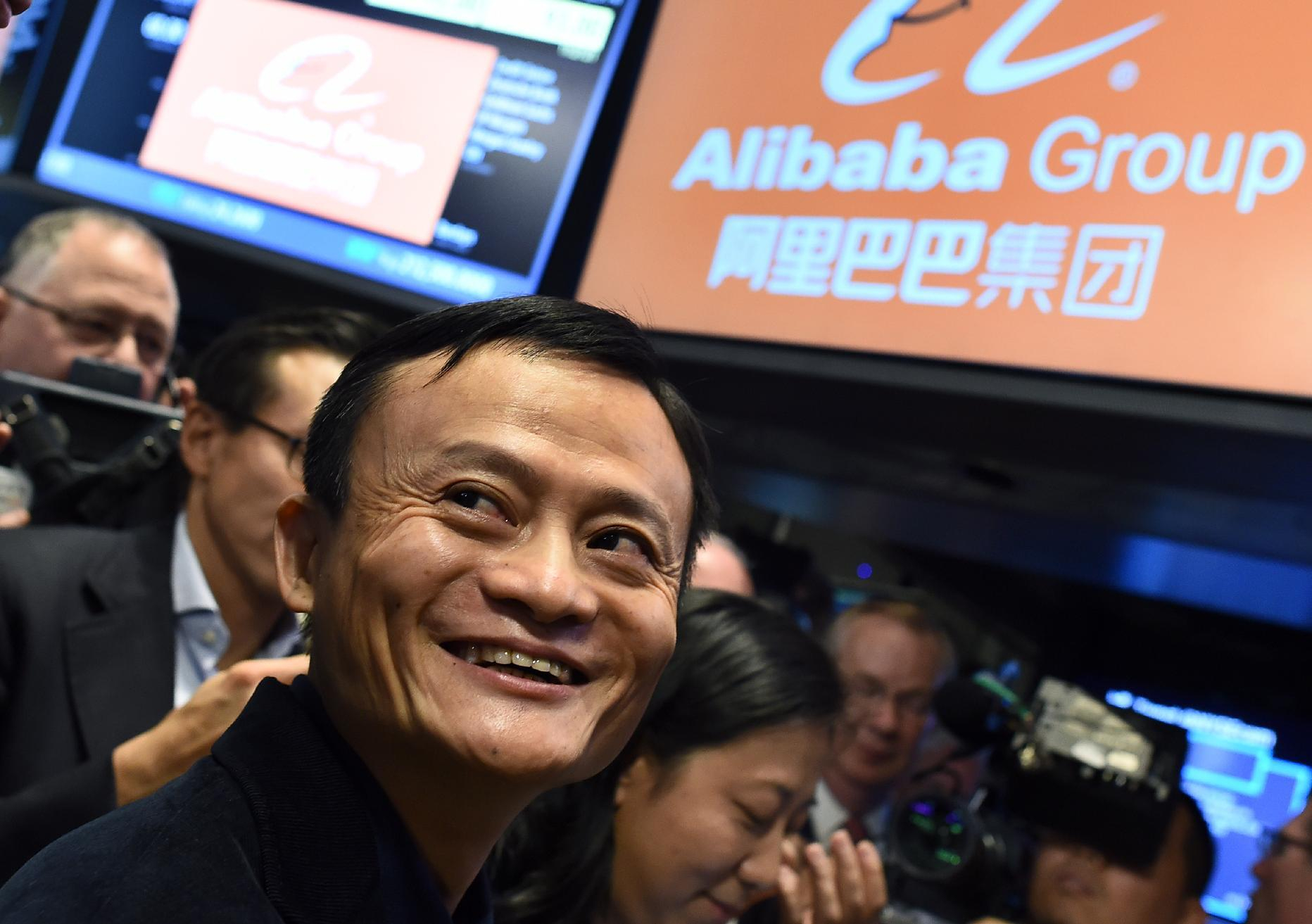 Jack Ma surrounded by correspondents
By the way, when discussing projects on the boards of directors of Alibaba, Ma acts completely differently. If 90% agree with the idea, then the entrepreneur refuses it. The logic is simple: if everything is clear to everyone, it means that the niche is likely to be occupied.
" to promote a company, you need to do crazy things and attract attention"
Already in the early 2000s, Ma, whose company was still suffering losses, sharply became interesting to the press. In 2000, he was on the cover of Forbes, becoming the first Chinese entrepreneur to achieve such success. Jack Ma decided to open an Alibaba office in Silicon Valley, but he hurried with this decision, because the company still did not earn money. By 2001, the US office was closed, and employees were laid off.
Soon JAck Ma realized that sellers are willing to pay more in order for their product to rise to the top of the rating.The next step was the so-called road shows, which were supposed to attract new merchants from all over China to the site.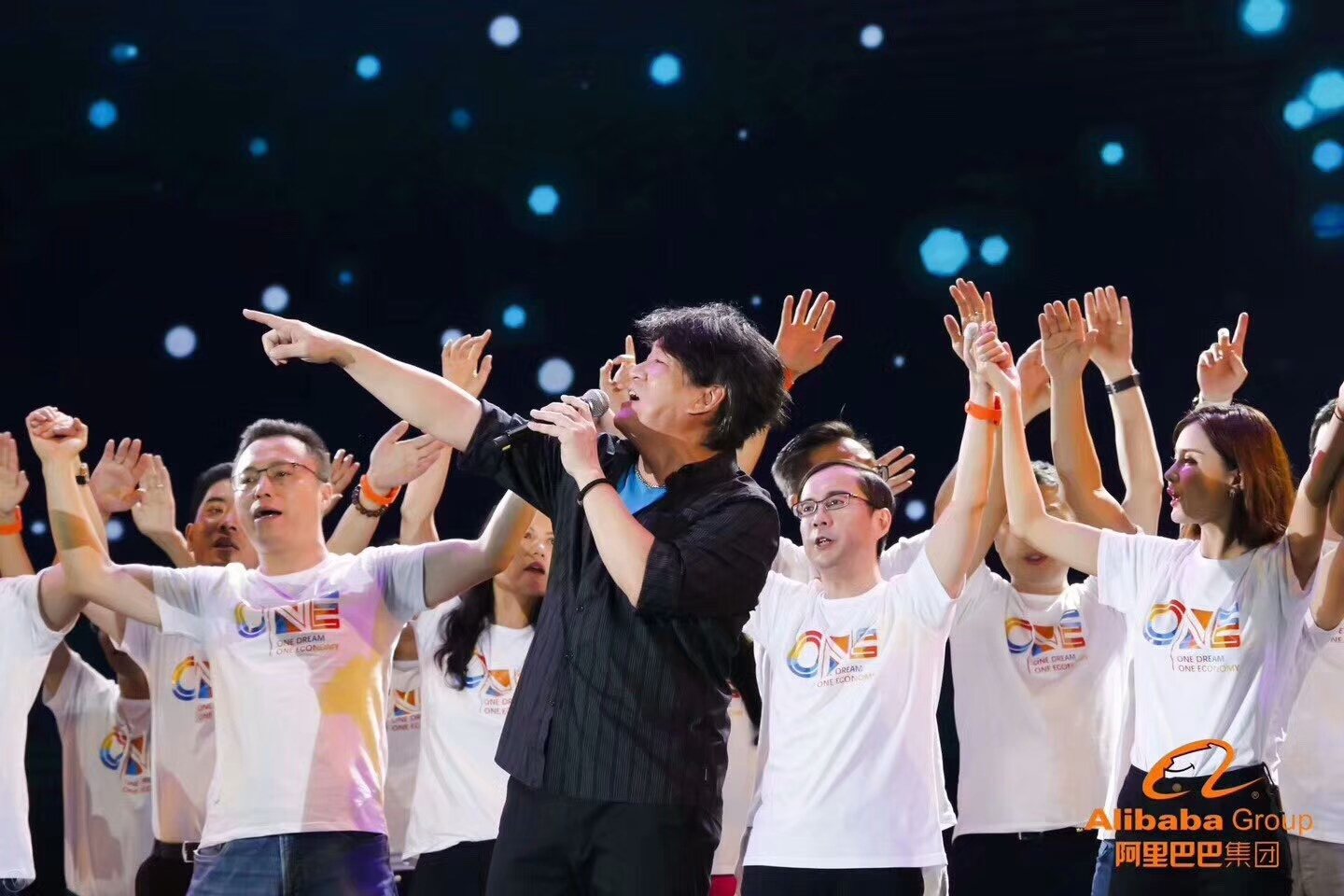 Concert in honor of the anniversary of the AliBaba company
In 2002, the company began to make its first profit. The company earned little, although the site traffic was large. In an attempt to find a way out of the situation, Jack Ma again bet on the United States, allowing his platform to connect sellers from China and customers from the States. The year ended with a net profit of $1 — this result may seem ridiculous, but for a losing company, it meant reaching self-sufficiency.
There is a friendly atmosphere in the team of Alibaba employees, for example, a talent show is held annually among the employees, and in the process of creating Taobao, the employees chose nicknames in honor of fictional Chinese kung fu masters from Jin Yun's books-and, it seems, they did not abandon them. Every employee is very important and respected.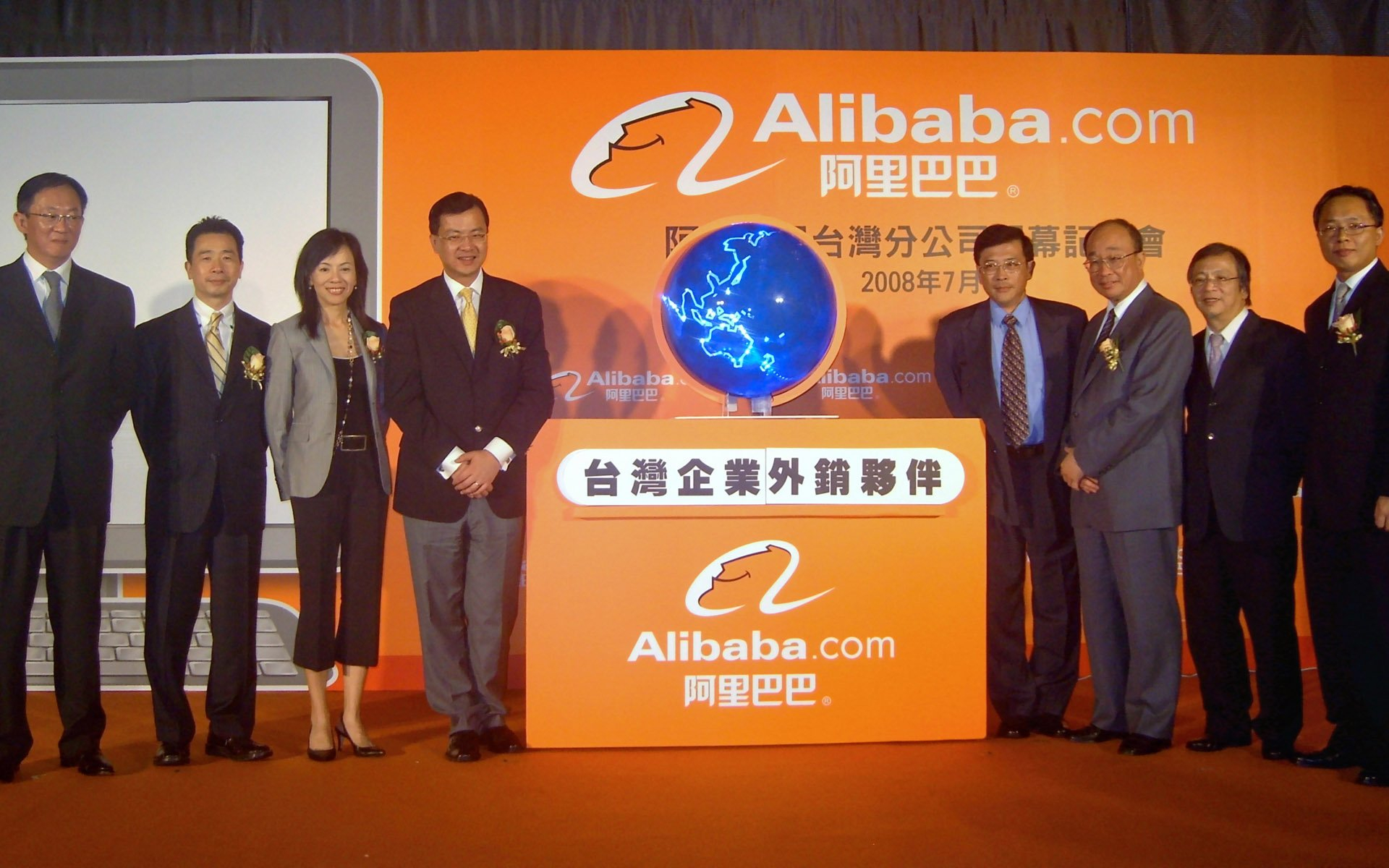 Employees of the AliBaba company
In 2008, Alibaba was not stopped by the global crisis, the company was actively developing and entered the stock exchange in Hong Kong with a price of more than $ 1.5 billion. In September 2009, Alibaba launched the Cloud computing platform Cloud, which is still the largest in China. Ali Baba began to place their shares on the New York Stock Exchange, thanks to which they were able to earn $ 250 billion.
"Alibaba was not a robber. He is a smart businessman who helps his village. And just like Alibaba, with the spell "Open Sesame!" our company opens the road to wealth for small and poor enterprises."
Some researchers argue that it is impossible to launch an online commerce company in China without state intervention. Indirectly, the participation of the authorities in the creation of Alibaba is confirmed by the fact that Jack Ma previously headed the relevant department in the ministry.
It is also worth noting that Alibaba has an amazing ratio of men and women: 52% of employees are women, and 23% of top managers are women. Jack Ma believes that such a number of women also affected the company's success.
Creating a Taobao
Another idea of Jack Ma was the creation of the Taobao trading platform, which would work on the C2C system. Taobao resembled the well-known eBay, and in the spring of 2003, Jack Ma's trading platform gradually began to gain an audience. Jack Ma focused exclusively on the residents of the People's Republic of China, so that it would be convenient for them to use this interface. Jack Ma has not charged a commission for transactions from users for three years.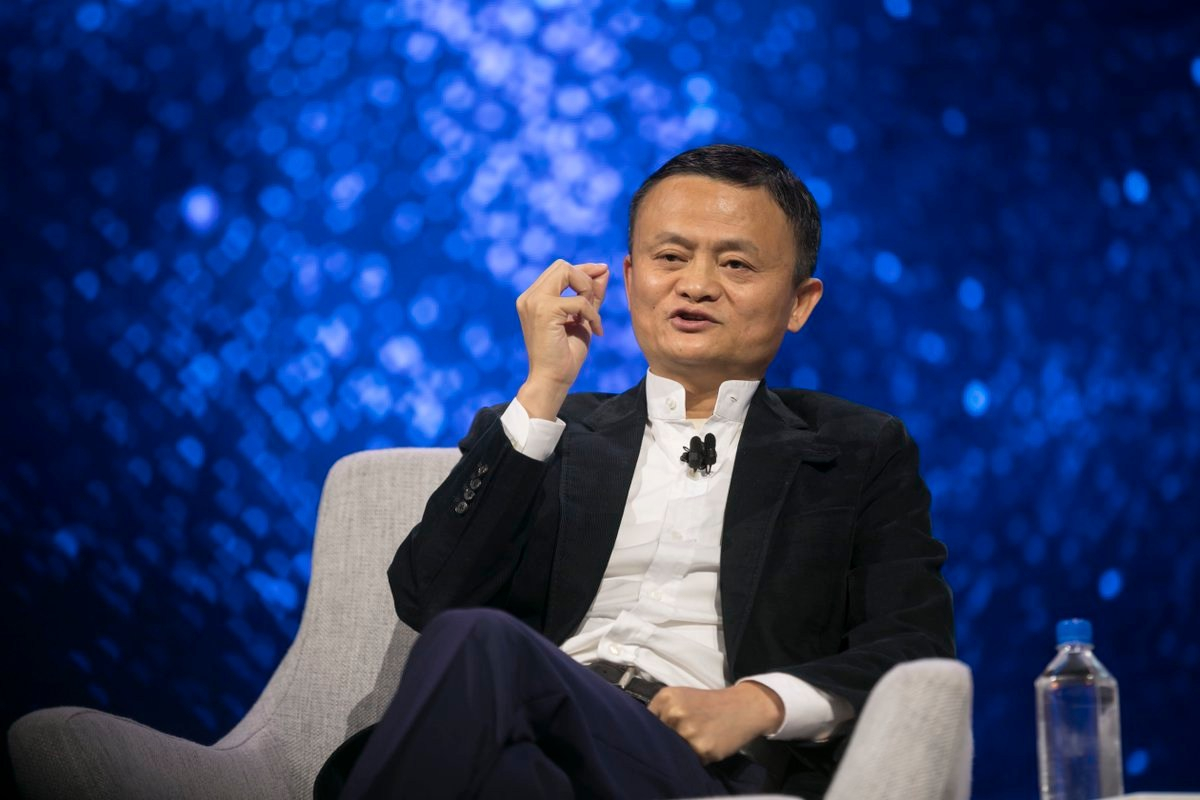 Jack Ma TV show contestant
eBay felt the fierce competition and decided to make a cunning move: the Americans acquired one of the leading players in the Chinese e — commerce market-EachNet for $150 million. Thanks to this, eBay gained about 85% of the market and, it would seem, consolidated its leadership, but everything turned out to be not so simple.
However, in 2004, Jack Ma came up with the Alipay payment system, thanks to which people were able to pay for their purchases directly on the Internet.Alipay protected customers ' money from fraudsters. Jack Ma also developed a messenger for a faster and more convenient discussion of the transaction between users. Initially, such online payments were banned in the PRC, but the government did not interfere with the entrepreneur.
Jack Ma understood why he managed to beat eBay : he was well versed in the structure of the Chinese market and knew how to attract an audience. eBay, in turn, paid commissions and adjusted the functionality to the general standard. One of the most important mistakes of eBay was the decision to move the EachNet user base to the United States
In 2006, Taobao finally won over the American eBay: Taobao controlled about 60% of the market, and by 2007 this figure had increased to 82%.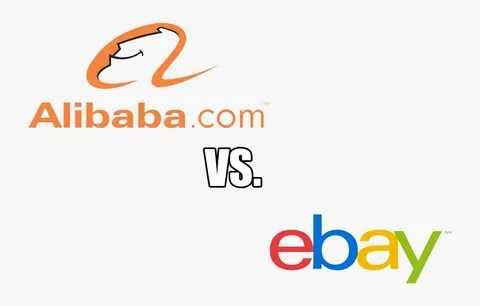 Two leading Internet companies: Ali Baba and eBay
The head and founder of eBay, Meg Whitman, invited Ma to the United States in 2005, offering him a deal and cooperation. Jack Ma refused. He already understood that things were taking a positive turn for him, and in addition, a deal was ready with Yahoo!, which paid $1 billion for 43% of Alibaba and added a stake in Yahoo! China, which was estimated at $700 million.
After Jack Ma made a deal with Yahoo! Alibaba now has the opportunity to compete with other Internet giants.
In 2006, Jack Michael was able to put an end to the rivalry with eBay: he announced that Taobao users could not pay commission for another three years.
In 2007, conservationists accused Ali Baba's company of selling products made from animals. Jack Ma was outraged and announced to the whole world that he forbids selling shark meat products on his websites.
The fight against Yahoo!
In 2008, the Alimama advertising service was launched to support companies on Alibaba services..
Another new project of that time is T-Mall, which was originally called Taobao-Mall. Only registered companies with special documents(B2C system)could work on this platform Soon, famous brands like Adidas, GAP and Meizu entered this site. In 2011, T-Mall was separated from Taobao into a separate service.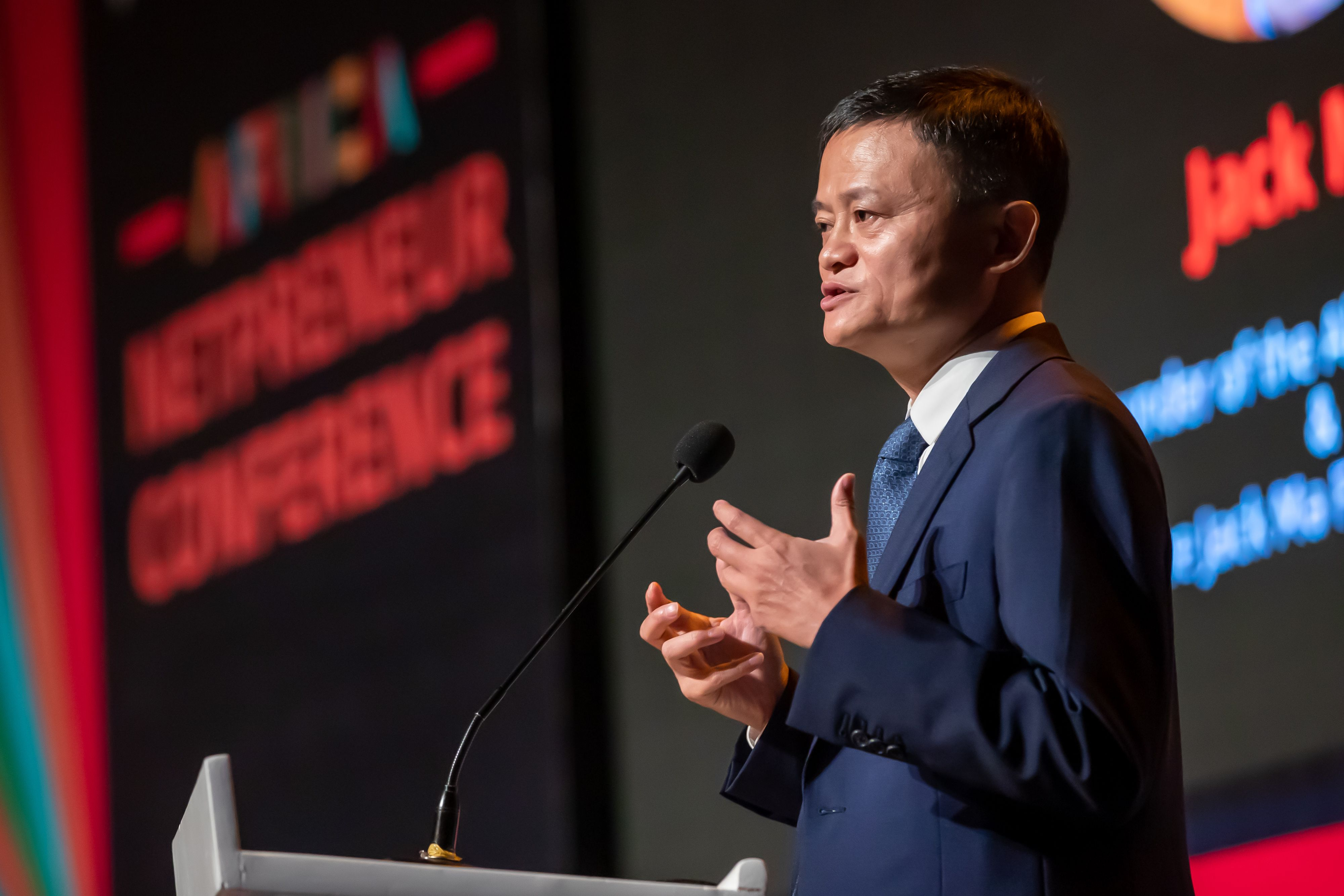 Jack Ma's performance in front of the audience
In 2009, a new chapter in the relationship between Alibaba and Yahoo! At Yahoo! the CEO was replaced, and Carol Bartz came to replace Jerry Young, who managed to spoil relations with Jack Ma almost immediately. The reason for the quarrel was that Carol did not like the collapsed Yahoo China, and she demanded that the Chinese entrepreneur remove the name of the American conglomerate from the name.
Sensing the weakness, Ma began to put pressure on them, promoting his interests among shareholders and curtailing the powers of foreign investors. In 2011, Bartz was dismissed from her post.
To the Board of Directors of Yahoo! an investor, Daniel Loeb, entered, starting a corporate war against some other members of the board. In the process, he hired a new CEO, Scott Thompson, and he unexpectedly agreed to Ma's offer to buy out 20% of the shares. The transaction amount was $7.1 billion.According to some sources, the co-founder of Yahoo! he retained his seat on the board of directors of Alibaba and gave quite good advice there on how to deal with the American conglomerate. However, the management of Yahoo! and he coped with the destruction of his company, and as a result, its only valuable asset was the very 23% of Alibaba Group.
Aliexpress
In 2010, Jack Ma and his company launched the Aliexpress service, which allowed sellers to place goods, and buyers to purchase them directly. Soon the Aliexpress project became popular and appeared in the CIS countries and in Russia. About 40 million people visit the Aliexpress website every day. During the year, the company manages to earn about $ 296 billion.At the moment, Jack Ma is not the head of Aliexpress, but he has a 7% stake in this company.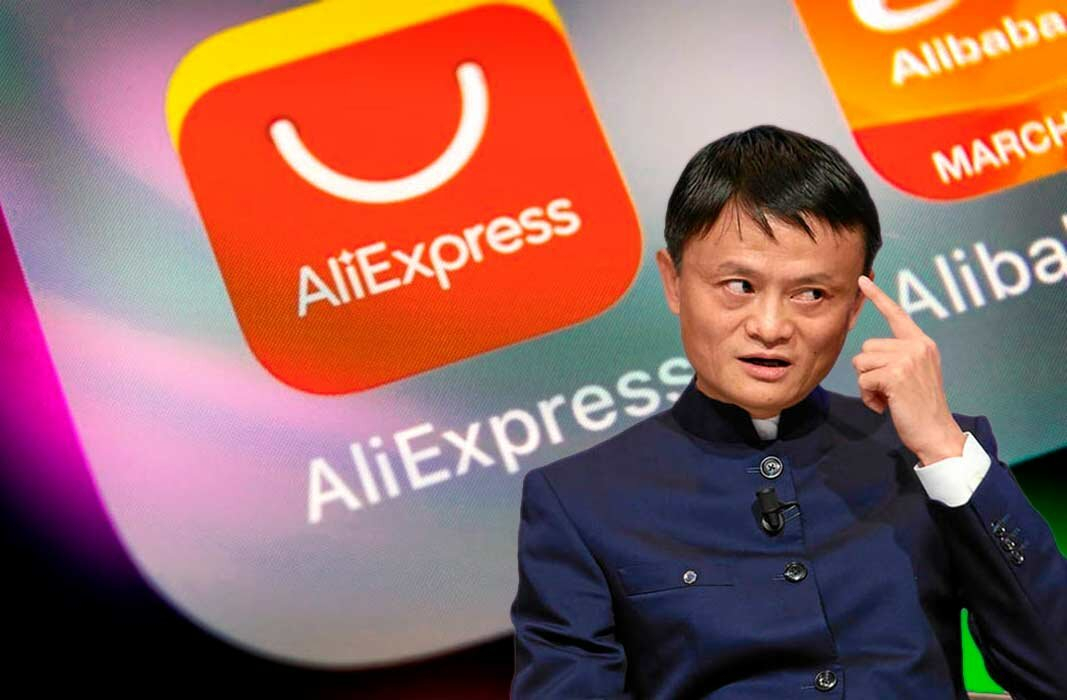 Jack Ma and the Aliexpress logo
Environmental protection and charity work
Jack Ma does his best to help people in need and nature. Jack Ma once said that if you have a billion, it's not yours. "This money is a responsibility and this is the trust of people."
Jack Ma is an activist and environmentalist.To date, Jack Ma is not engaged in entrepreneurial activity, but works in the field of donation and charity. During the pandemic, Jack Ma handed over more than 1 million medical masks and 200,000 coronavirus test systems to Russia and Spain.The billionaire also sent the necessary medical material to the United States and allocated $ 2.1 million to Columbia University, which should go to the development of a vaccine against Covid-19.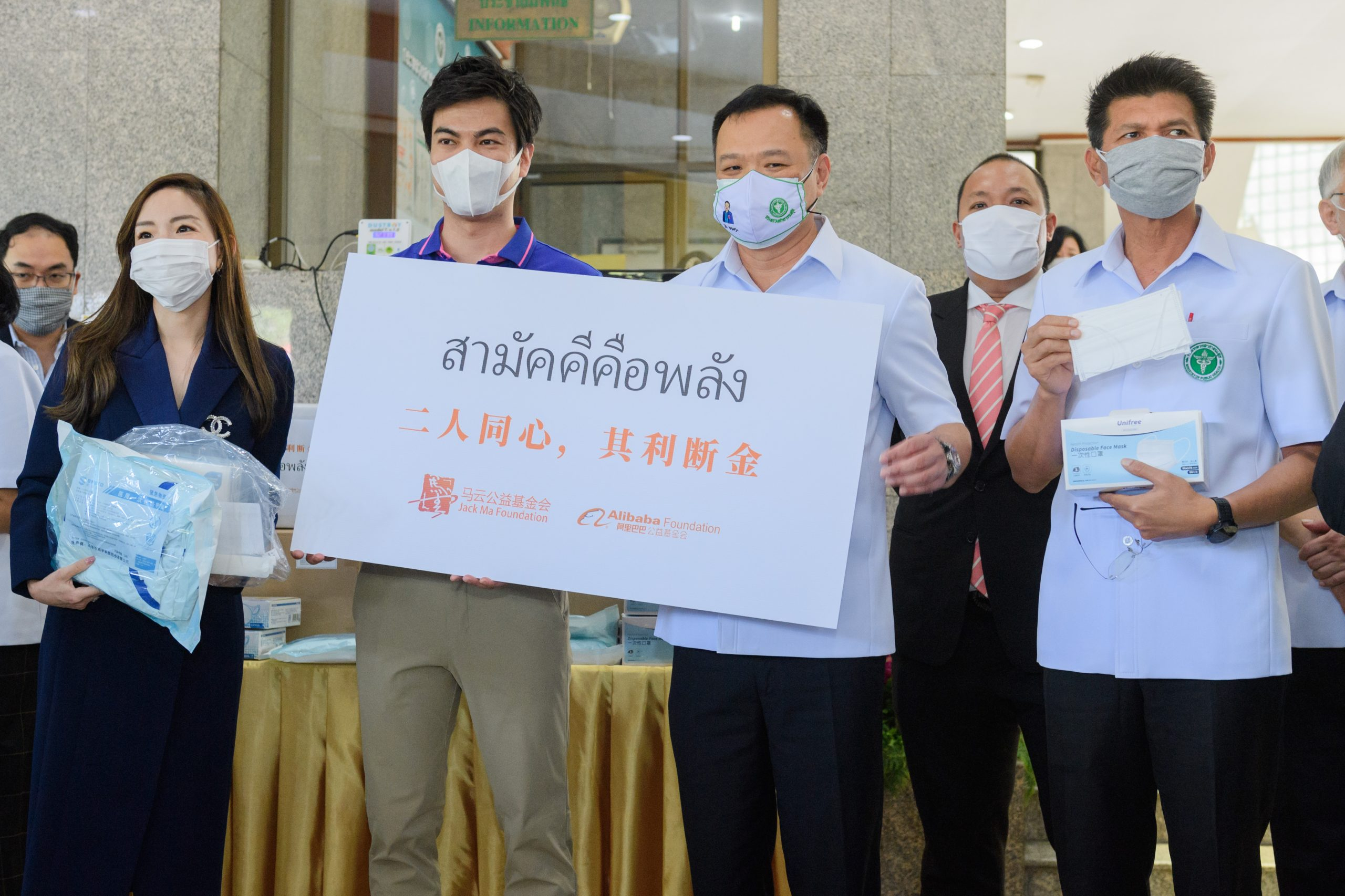 Donations by the Jack Ma Foundation and Alibaba Foundation Arrive in Asia
Jack Ma has always been concerned about the quality of education in China and in 2014 he organized the Jack Ma Foundation to improve education in China.In 2017, the foundation allocated $ 45 million for teacher training programs over 10 years.
"This money is a responsibility and this is the trust of people."
Relations with the authorities
In October 2020, Jack Ma expressed his dissatisfaction with the Chinese authorities for preventing the introduction of innovation.according to the main billionaire of China, regulators "stifle innovation", and banks work according to the"pawnshop mentality". Financial supervision needs to be reformed so that it helps to stimulate growth, the businessman noted. After that, the regulators of the People's Republic of China canceled the upcoming IPO of Ant Group two days before the shares were placed. Further, Jack Ma was suspected of violating antitrust laws. After October 2020, Jack Ma disappeared from the field of view of the press.
On January 20, 2021, Jack Ma unexpectedly appeared on a video broadcast in support of rural teachers. People realized that Jack Me is safe and he is not being held under arrest. However, the tension still remained. The government carefully controls the Ant Group and the company will have to make a number of concessions to the authorities in order to maintain its existence.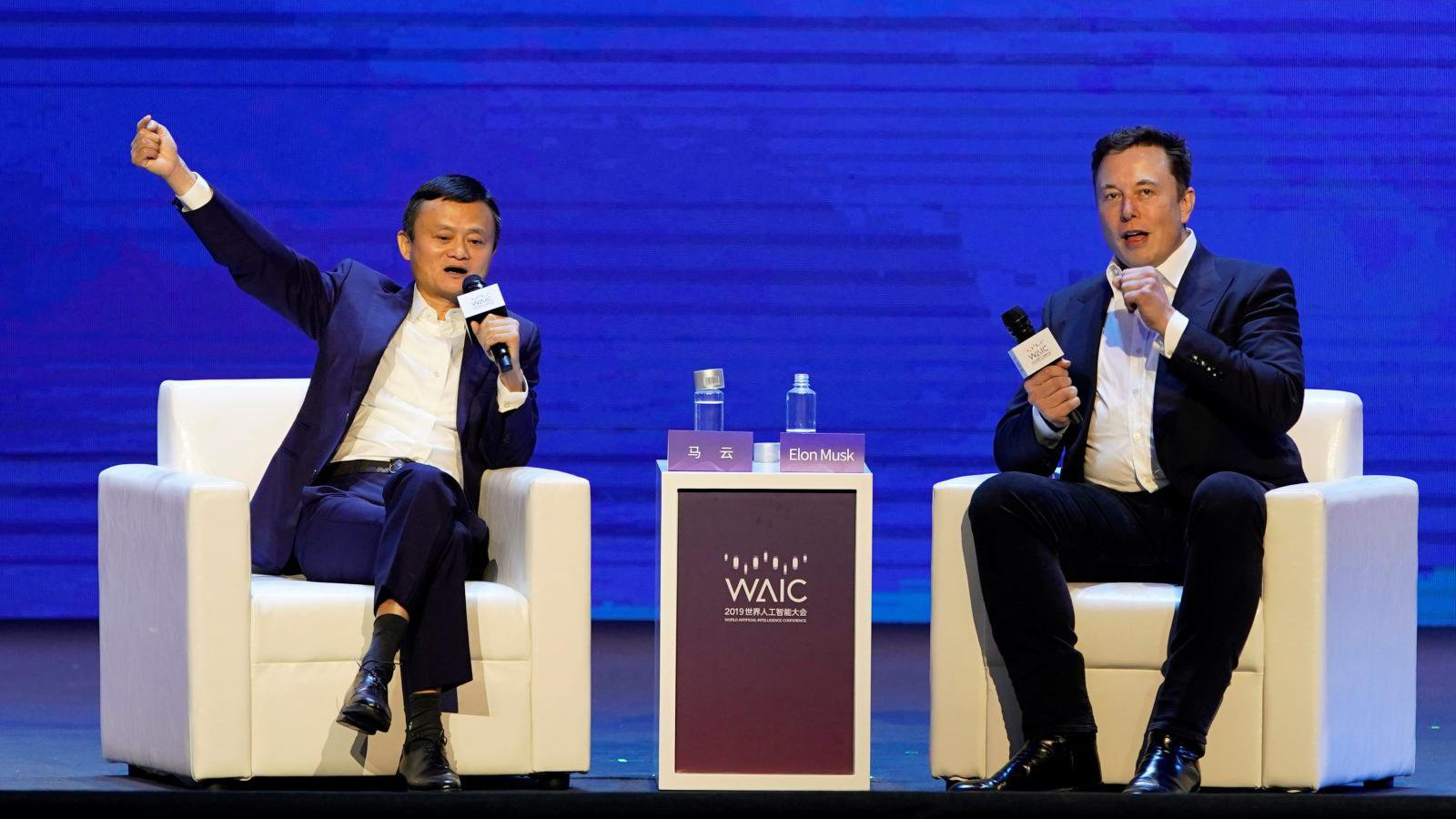 Jack Ma and Elon Musk
According to analysts, Ant Group will allocate its treasury of data on consumer loans of customers to a separate business.
The pressure of the Chinese government on Jack Ma, of course, scared Chinese entrepreneurs. The relationship between the government and the Ant Group is an example of how politicians can ruin the life of a business.
regulators "stifle innovation", and banks work according to the"pawnshop mentality"
Jack Ma's Entrepreneurial Views
Despite the fact that Jack Ma is the richest man in China, he is devoid of pathos and egocentrism. Since childhood, he has been used to the fact that you need to work hard to achieve success and nothing just gets there.According to Ma, it is important to always be attentive, hardworking and ambitious. The ability to preserve these traits is an important element for achieving further success.
Jack Ma said that there are two types of entrepreneurs: some want to earn money quickly, while others set themselves global goals and goals. The latter often become much more successful and get the opportunity to truly influence the world.
Jack Ma notes the importance of the ability to work in a team. For Jack Ma, one of the main things is the active interaction of employees with each other, not bound by any framework. He notes that the head of the company should learn from his employees, otherwise why did he recruit them? Together they are a force. Real professionals and enthusiasts have always worked in his team.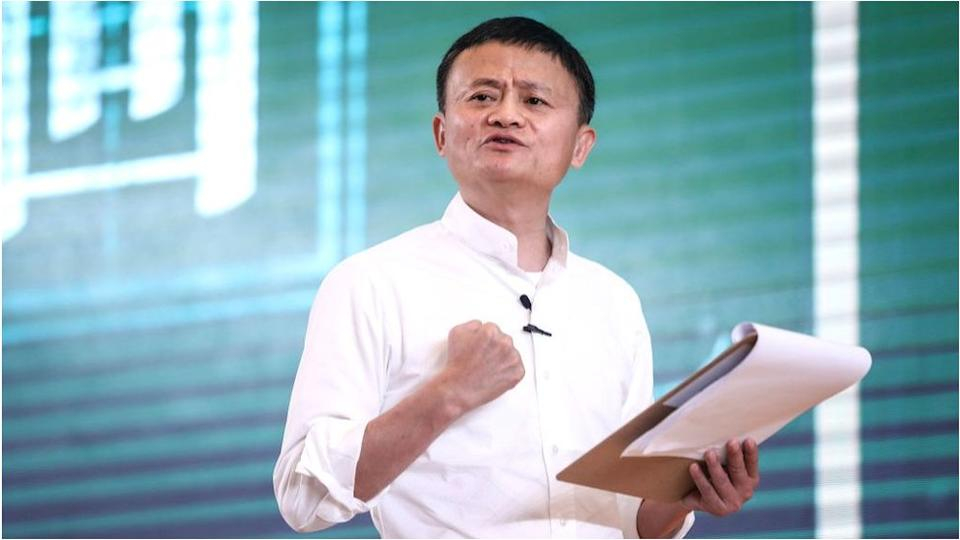 Performance by Jack Mcanee
The main feature of Jack Ma is the ability to understand his customers without a word, he approaches each innovation like an ordinary user, and therefore knows whether users will accept it or something needs to be changed. He understood that people like everything to be convenient, fast and easy to use.
Personal life
The chosen one and wife of Jack Ma was his classmate Zhang Ing,with whom they married after graduating from the pedagogical University. The wife has always supported her husband in everything. Initially, they worked together as teachers, and then Zhang Ing became one of the employees of Alibaba. She always motivated her husband to work and achieve great achievements. From their first meeting, Jack Ma hooked her with his firm character and ability to go to the end. Since 2002, the spouse has been exclusively engaged in raising two children. The family leads a non-public lifestyle and tries to live like an ordinary simple family.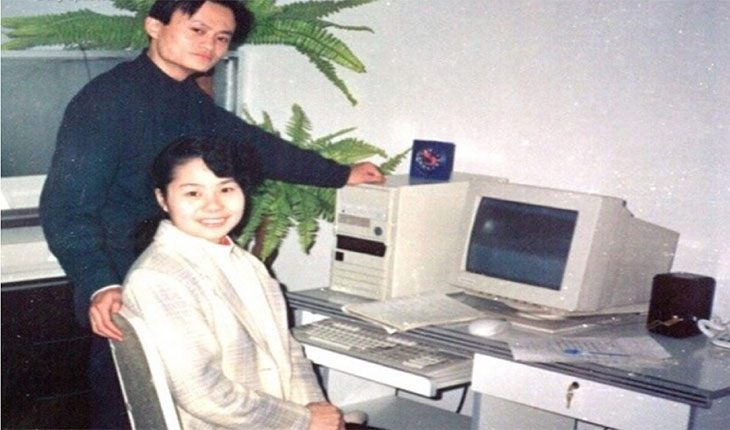 Jack Ma and his wife Zhang Ying in their youth
Born in one day
Days left until next birthday: 336 Days.
Quotes
nationalizing some of Ant Group's platforms if they are necessary for the country's well-being
21 December 2020
GlobalNY.biz pays special attention to the activities of famous people: politicians, officials, businessmen, bankers, cultural and sports figures. Their opinion largely determines the development of political, social and economic life in New York. The section is constantly edited by our journalists for the relevance of information. Here you can find information about CEOs and presidents of top New York companies, officials and public figures who play a key role in the development of the region.
The goal of the project is to create a comfortable information space for all market actors, as well as to acquaint the readership with business people in New York.
We have created an impressive database of people in New York, which contains information about a career path, education and other important information about a person.
Thanks to automatic counting of the number of mentions of a person in the news sections " New York News "and" New York Press Releases "on the portal the rating of popularity and influence of persons is formed. The GlobalNY.biz team monitors rating changes and rewards project participants for their success. In general, the rating of participants is based on an in-depth analysis of the activity of PR services of famous people, and also reflects the qualitative state of the information field formed by the media and press services around the organization.
Business People of New York is a project about people who, through their ideas, words and deeds, have a great influence on the development and prosperity of New York.
Alena Potapova
---
Development Director