Calculation of compatibility
Richard and Astha
Richard was born in the year of the Dragon. According to the European zodiac - Virgo. Astha was born in the year of the Rooster. According to the European zodiac - Cancer. Character compatibility index Virgo and Cancer is 80%. Chinese zodiac signs compatibility index Dragon and Rooster is 80%. Final compatibility index - 80%.
Compatibility Virgo and Cancer
Zodiac Compatibility
| | | | | | |
| --- | --- | --- | --- | --- | --- |
| Compatibility | Business | Love | Marriage | Sex | Friendship |
| 80% | | | | | |
Compatibility description
Cancer Virgo Compatibility
Virgo and Cancer can work together well as partners. They were born under the elements of Earth and Water, respectively, and therefore harmoniously complement each other. The role of the elder is often played by Cancer, this situation is unusual, since in tandem with other signs he gets secondary positions. In this union, he turns out to be more mature and experienced.
Virgo and Cancer
Love compatibility
Cancer and Virgo compatibility is considered good in all areas. Representatives of two signs can be friends, business partners, build romantic relationships.
The main indicator in the relationship of Cancer and Virgo will be romantic feelings for each other. A strict lady will be an ideal second half for a young man. Women in this union show maximum romance and tenderness, they are used to hiding their real emotions from others. In this regard, in their eyes, the ladies look cold and calculating. At the same time, the representatives of this sign are very smart and interesting personalities who know how to succeed in any endeavors.
A man is a sensitive person who tends to take everything to heart. Family values ​​are in the first place. Representatives of this sign do not strive to be at the top, but at the same time they achieve their goals.
Marriage compatibility
The marriage relationship of the representatives of these zodiac signs is strong and stable. Virgo and Cancer approach the issue of creating a family consciously and responsibly. Before getting married, the couple distributes responsibilities in advance and thinks everything through literally for years to come.
In everyday life, spouses do not quarrel. Being frugal and conservative, these people do everything in their power to create comfort in their home. The couple spends a considerable part of their family budget on home improvement.
Having married, a woman does not turn into a housewife, but continues to work, and therefore the spouses have no financial problems.
Sex compatibility
This compatibility depends on the desire of Virgo and Cancer to maintain their relationship. Often a woman initiates intimacy. It is sometimes difficult for a man to relax in bed, and his chosen one, in turn, may think that such coldness is explained by her unattractiveness. As a result, a woman may begin to avoid intimacy.
In order for the union to disintegrate, partners need to learn to speak frankly about their fears and desires.
Friendship compatibility
Representatives of this zodiacal combination often become good friends. They both don't like noisy companies. Friends prefer to spend time in a calm conversation, discussing not only the current events, but also the books they have read and the films they have watched. Comrades understand each other perfectly, and therefore listen to mutual advice.
There is no place for sexual attraction in this tandem. Such relationships often go through life.
Business Compatibility
Representatives of these constellations work well: analytics and practical questions are easier for a man, while for his colleague, it is easier to establish connections with business partners. A woman has no desire to build a career, and therefore she willingly obeys her partner.
Compatibility Dragon and Rooster
Zodiac Compatibility
| | | | | | |
| --- | --- | --- | --- | --- | --- |
| Compatibility | Business | Love | Marriage | Sex | Friendship |
| 80% | | | | | |
Compatibility description
Dragon Man and Rooster Woman
Love compatibility
The couple's stormy romance begins with frequent meetings and beautiful courtship. The Dragon man does not spare money for gifts to the chosen one. However, their love relationship from the first days will be restless, since the partner is used to being obeyed, and the Rooster woman continues to bend her own line. He is intrigued by the disobedience of the chosen one, so the gentleman constantly keeps himself in good shape. For him, the Rooster woman looks too freedom-loving and uninhibited. He dreams of a bold and bright woman who will sit at home and wait for him. Despite the fact that the Dragon man himself loves entertainment and noisy companies, he will scold his beloved for this.
Marriage compatibility
The key to the compatibility of this couple is respect for each other's love of freedom. The Dragon and Rooster do not like to report to anyone, but they can demand obedience from the partner. Often, both are smart enough to get out of this situation. From the outside, the relationship in such a family seems strange, since the spouses often scandal. In between quarrels, they have mad love.
It is important that the showdown does not take place next to the children.
The heirs of such parents usually grow up as whole, intelligent and fearless personalities. They often have creative abilities that the Rooster and Dragon are happy to develop. Moreover, children in such a pair are always planned.
The Dragon man and the Rooster woman are able to balance each other. The spouse usually earns enough, and the wife wisely manages the budget for the good of the family. Despite this quality, a spouse can spontaneously spend money on expensive clothes. Such a family also loves to maintain a high pace of life. They are happy to welcome guests, travel with children and attend cultural events.
Dragon Rooster Compatibility
Sex compatibility
The mutual attraction between the Dragon and the Rooster arises at the first meeting, without fading away over time. Perfect sexual compatibility helps these two signs find a common language in other areas as well. Despite this, partners also compete in intimate life, but competition manifests itself on the positive side. Every lover tries to do his best to please the beloved. If the opponents move to the bedroom, then any conflict between them will be immediately settled. For the Dragon and the Rooster, the sensual side of the relationship is very important.
After the partners have had fun in bed, they are energized with the energy of creation. The romantic Dragon is able to show sophisticated imagination and strives to diversify their intimate life. In turn, the liberated Rooster will gladly support the partner's ideas, offering his own original options.
Sexual relationships in this couple are filled with affection, passion and tenderness.
Friendship compatibility
The friendly relationship between the Dragon and the Rooster can only be envied. Not only can they communicate on a weekly basis, but also often go outdoors, go fishing or go to the cinema and theater together. Friends are very much brought together by common interests, and they also gladly adopt some character traits from each other. The dragon learns from his friend the ability to avoid conflicts and patience, and the Rooster learns not to succumb to the opinion of the crowd and go to victory.
Business Compatibility
A fruitful cooperation is possible between the Dragon and the Rooster, as they are aimed at success in business. In order to achieve the desired result, they may not reckon with personal time. The Dragon is able to discern lucrative offers, he perfectly calculates possible scenarios and "feels money" at the level of intuition. The rooster will easily complete painstaking tasks, reveal hidden mistakes and promptly notice if something threatens their common enterprise.
Richard - Virgo and Dragon
Virgo - intelligence and hard work
Virgo is referred to as passive signs, which are primarily characterized by a subtle perception of the surrounding space, rather than active activity aimed at changing it. This does not mean at all that Virgos are weak, all because their strength lies in confronting real difficulties, and not fighting windmills.
An increased anxiety is hidden behind the calmness that others observe from the side. Representatives of this sign often doubt whether they are doing the right actions, and expect punishment for what has been forgotten and committed by mistake earlier. Overdeveloped responsibility is a real scourge of Virgos. It may seem that they are ready to independently bear the punishment for everything they have done in the world, and completely refuse to understand that occasionally shown irresponsibility and frivolity in small quantities can give them real happiness.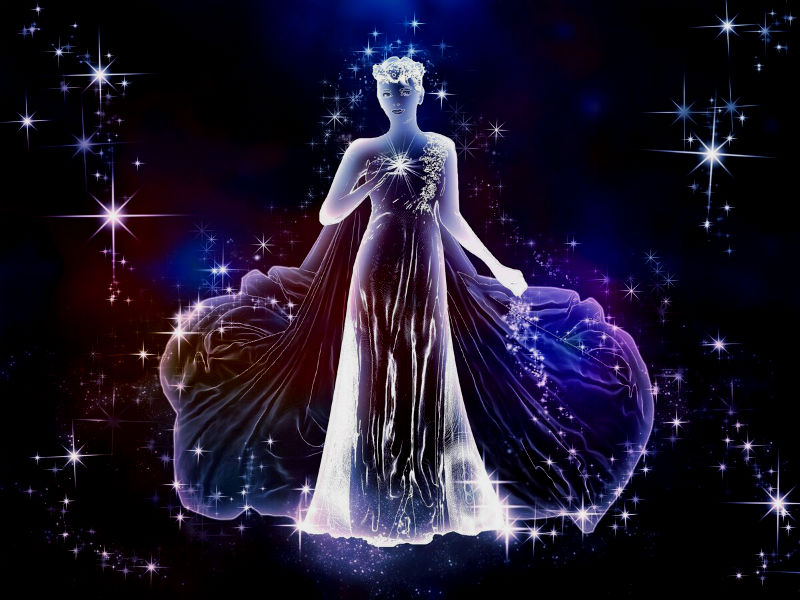 Virgo zodiac sign
Virgos easily converge with different people and cause sympathy when communicating, but they themselves are loners, in addition, they prefer to work than to rest, therefore people who are close in spirit are found in the field of social activities or at work.
The most interesting thing is that the sign of Virgo gives birth not only to the best representatives of humanity, but also to the worst ones, who are united by the abuse of alcoholic beverages and drugs.
Virgos usually hide their most intense anxieties from others. Even those who are always open to communication can do this. Mental anguish in Virgins occurs due to their or someone else's oversight. The best way to forget about suffering is to support the person who cannot take care of themselves on their own.
Dragon - energy and activity
People born in the years of the Dragon have excellent health and a large supply of vitality. They are energetic and active, emotional and decisive, headstrong and wayward. The dragon is a strong-willed, noble and generous person. Striving for perfection makes him very demanding - both to himself and to others. The Dragon has its own negative traits: it is easily excitable, quickly irritated. His stubbornness can reach obstinacy, he is unrestrained in language and proud.
A great enthusiast, the Dragon succeeds in any business he undertakes, is able to inspire, convince and even convince others.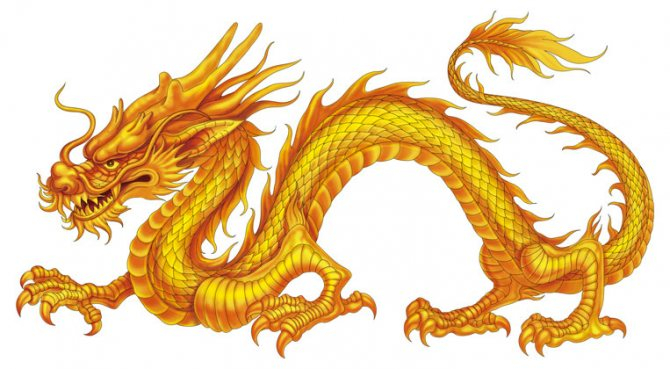 Dragon zodiac sign
They listen to his opinion, reckon with him, since his advice is always informative and useful. If he devotes himself to a big goal, then he goes to it, without deviating from the path. Unfortunately, with the same success, he can go to a bad deed and also become a winner.
Small work, as a rule, Dragons try to shift onto the shoulders of others, although they prefer to reap the fruits themselves. All accusations against themselves Dragons parry very ingeniously, albeit somewhat condescendingly.
Since childhood, dragons have been desperately trying to defend their personal freedom and independence. They may rebel early against parents and other family members if they feel that the discipline against them is unfair or too harsh.
Astha - Cancer and Rooster
Cancer is selfless and noble
Cancers are by no means balanced and calm people, as they want to appear, preferring not to show their real character. Nevertheless, they will not be able to deceive anyone, because their experiences have great power that cannot be hidden under a large and thick shell.
Cancers are not too impulsive, they often have mood changes. Representatives of this sign get angry and offended for no particular reason, and then calm down, instantly forgetting what happened. When communicating with Cancer, one should not forget that his behavior directly depends on the phases of the moon and can only change in accordance with them.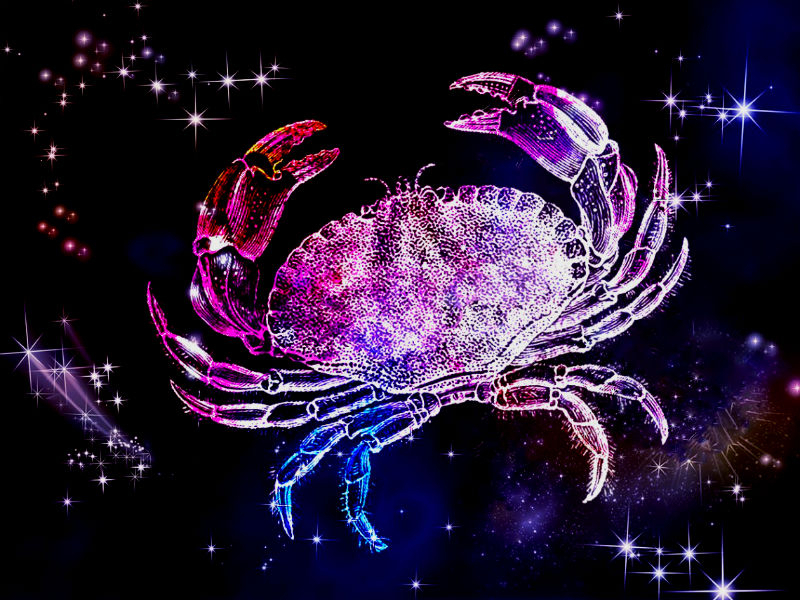 Cancer zodiac sign
Cancers go directly to their goal and make decisions very quickly. Before making the final throw, they consider all possible ways of developing the situation and options for retreating.
Cancers love to save money. They are realists who do not like to take risks. Even if they are firmly convinced of future success, they will invest less in it than they could. In this way, they prevent the financial ruin that worries them more than anything else.
Cancers have a vengeful nature and are often vindictive, but nevertheless, being careful, they never enter into open confrontation. Actions that do not paint Cancers are done by them surreptitiously, and they themselves hope that their involvement will never become known. For this reason, people belonging to this sign have practically no real enemies.
Rooster - victories and achievements
People born in the years of the Rooster are distinguished by straightforwardness and aggressiveness. They are harsh, not shy either in expressions or in actions. What they think is what they say, what is on their mind is also in their language. Yet their frankness and eccentricity is only an appearance.
The real nature of Roosters is much more complicated. Their character combines conceit and sarcasm, whims and quirks, inner tension and exorbitant sensitivity, innate charm and modesty, a good understanding of other people and attention to their needs, the ability and desire to subdue them to their will through suggestion, persuasion. The life of the Petukhovs is designed only for victories and accomplishments, having made any decision, they no longer retreat from it, pursuing their goal to the victorious end.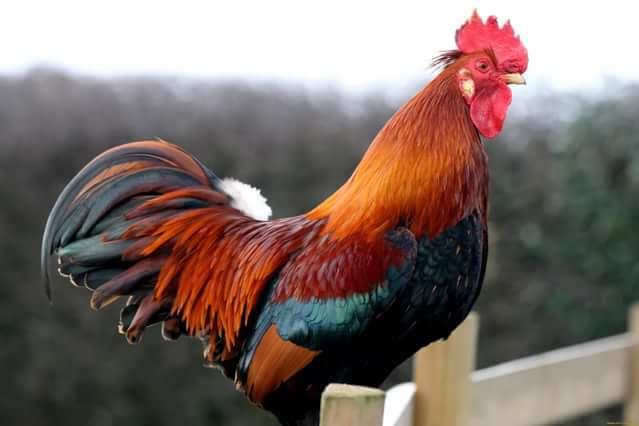 Rooster zodiac sign
The Petukhovs have almost no diplomacy. With their manners and behavior, they often shock both their close friends and those around them. Often the Rooster neglects the norms and generally accepted rules of a given society, but this is just bravado, under which the true state of his soul and inner world is hidden. His ingenuousness, childish naivety and gullibility make it very easy to deceive him.
The rooster loves to be noticed and singled out so that it is in the spotlight. If you assent to him, he will be pleased and happy, even knowing this flaw in himself and laughing at him. True, this often leads the Rooster to an overestimation of his own personality - to arrogance and excessive self-confidence, which further enhances his selfish tendencies.
He is not from a timid dozen, he can be brave, courageous, brave, capable of even very risky things - but only when it is really necessary. He can even take mortal risks with a smile on his lips. That is why Roosters are considered good warriors.
Final assessment
Richard was born in the year of the Dragon. According to the European zodiac - Virgo. Astha was born in the year of the Rooster. According to the European zodiac - Cancer. Character compatibility index Virgo and Cancer is 80%. Chinese zodiac signs compatibility index Dragon and Rooster is 80%. Final compatibility index - 80%.
Moon calendar
On the tenth day, the moon is still young and continues to grow. It is in phase II from the first quarter to the full moon. On this day, all the things started are arguing, but you can do many things unconsciously. Take the time to study family traditions. A positive day and for reconciliation with loved ones. You may run into trouble, but you should not be afraid of them, as they are short-lived.
Meditate, rest, take a steam bath, love and be at rest. Hardening procedures are useful, an increase in the volume of fluid consumed. The energy center on the 10th lunar day is the immune system. Symbols of the day: Source of living water, Fountain. Stones: sardonyx, olivine-chrysolite, amber.
Day 10
Today 25 September.
Age of the moon 10.4 Days - growing.
Moon at 364335.85 kilometers from the center of the earth.
Earth from the Sun at distance 150006695 kilometers.
Next new moon will be 17:55:08, 14 Oct 2023.
Personal horoscope
Sometimes you want to know what the coming day is preparing. Understand who is waiting for our support, and in what area we need help. Fortunately, our readers have such an opportunity. Julie Poe, a numerologist with extensive knowledge, prepares a forecast and generously shares his observations and warnings.

Julie Poe
---
Leading numerologist, best-selling author